Treat the System, Not the Symptoms
Functional Medicine is a systems biology–based approach that focuses on identifying and addressing the root cause of disease. Each symptom or differential diagnosis may be one of many contributing to an individual's illness.
This approach ensures that no stone is left unturned as we help you on your path to optimal wellness. We've been practicing and living this model for over 20 years, and we're anxious to show you how it can improve your health and your life.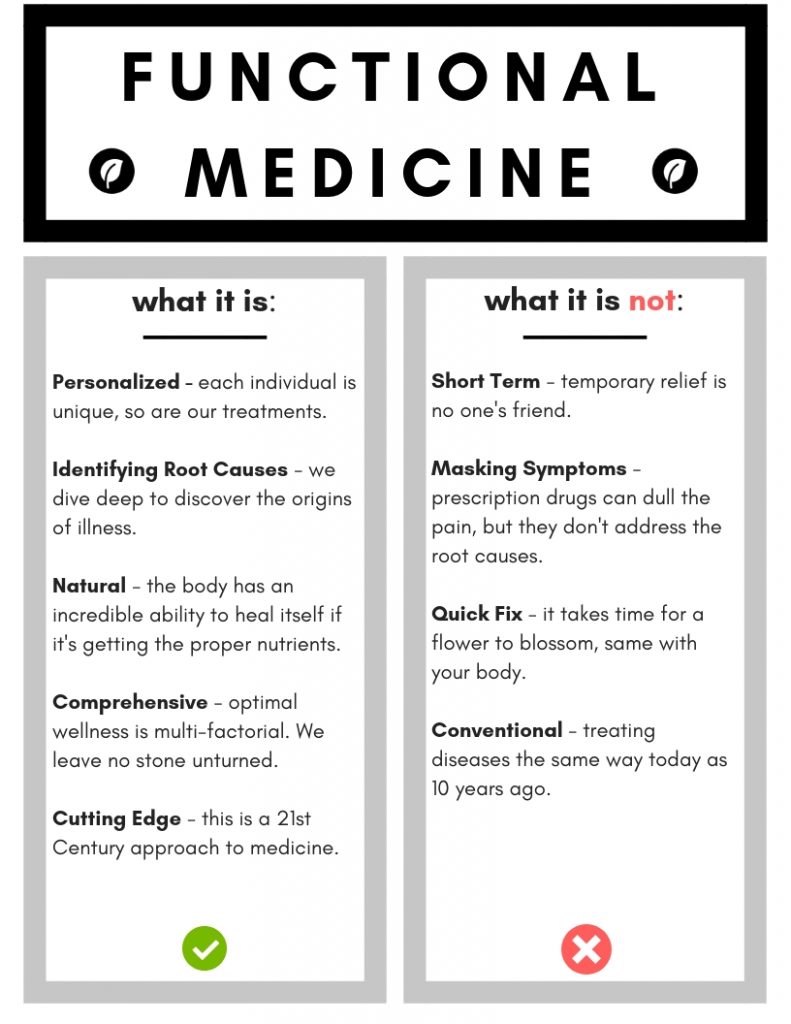 Schedule your appointment today
If you are experiencing any health issues that are keeping you from living life to the fullest we invite you  to schedule an appointment to see one of our trusted practitioners. We'd love to meet you!